2-3 day event at Fort Paint (France) on the 14-16th May 2021
24th-25th October at Anzio camp, Leek
Postponed – Batalj Event, Stadsvagen 16, 70364 Strassa, Sweden
Welcome
The Best Airsoft Arena On
The Planet!
Our biggest field was built, in the first place, to offer the most realistic combat simulation facility within the airsoft industry. Let's imagine the game where you're combining the talent of a movie maker and the vision of a sophisticated airsoft player. It takes you only one step to get to the war zone and try out the best combat action you have ever experienced.
what is magfed?
MAGFED PAINTBALL IS AN EXTREME ACTION SPORT NOT FOR THE FAINT OF HEART!
Magfed Markers sometimes resemble real firearms but shoot .68Cal or smaller Paintballs. In its nature, Magfed is similar to first-person shooting video games and it allows experiencing realistic battle and tactical scenario gameplay.
Play
TYPICAL EVENT PRICING & OFFERS
BRING-A-BUDDY TICKET
Available to first time players when purchased with a full price ticket to the same event
Book an Event
★
Young Player Ticket
All day of open play
Bring your own equipment
Book an Event
Rental Loadout
Includes Magfed Marker, Mags and Tac-Vest
Paintballs purchased seperately
order event equipment
★
EARLYBIRD TICKET
All weekend of open play
Bring your own equipment
Purchase Tickets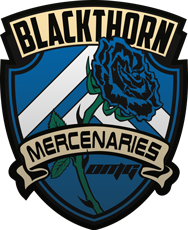 Black Thorn Mercenaries
The Black Thorn Mercenaries
fight the good fight for the moral cause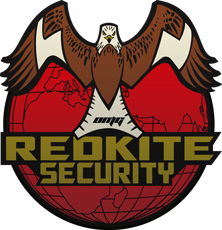 Red Kite Security
The Red Kite Security
fight for money and only money
shop
Featured Products
Need tactical gear from world's best-known Magfed Paintball manufacturers? Visit Battle Gear UK for a wide selection of rifles, pistols, magazines and other equipment.
Need tactical gear from world's best-known Magfed Paintball manufacturers? Visit Battle Gear UK for a wide selection of rifles, pistols, magazines and other equipment.
Need tactical gear from world's best-known Magfed Paintball manufacturers? Visit Battle Gear UK for a wide selection of rifles, pistols, magazines and other equipment.
testimonials
What People Say
A Good organiser with a lot of different venues for their special magfed games. If you wan´t a special game - book at omg!

Miroslav Milicevic


2019-12-27

Absolutely amazing! You can seriously tell that a lot of time, effort and organising goes into each event! The staff are super friendly, always down for a laugh and make you feel welcomed! There are no strangers there just friends that are yet to be made ????

Dru Lucas


2019-12-27

as a noob I was a little apprehensive about how to get into this type of paintball, what an event would be like, what to do with kit etc. I should not have worried, OMG staff helped me out and advised me at the event and the help offered by those attending was amazing. With the 2020 event list why would you want to go anywhere else? I'm hooked and OMG have a big part to play in that.

Jason Arnold


2019-12-27

I've played a couple of these events with my son and had a great experience each time. Great mixture of a bit of camping, adventure, action, adrenaline and of course paintball with a variety of gameplay that's obviously well thought out in cool locations with a super friendly bunch that are similarly appreciative. What's not to love

Tin Wilcock


2019-12-27

Best mag fed promoter ever. I have been playing for almost 3 years with them in different places ( french WW1 Fort, sweden Coal Mine). They make the game live : Non player Characters, objectives. they are promoting not only paintball but also players and Factions. And of course, i don't forget the Marshalls : they are the best in the known World

Petro Vitch


2019-12-27

Been playing paintball for 4 years. travelled all over the UK and I've never seen anything as good as OMG. aside from the events themselfs the staff are super friendly and always go around making sure if everyone is having a good time and having a good chat. how it's presented tho is another factor, before they start the game everyone is debriefed and it genuinely feel like we're about to head into war! amazing back stories, tones of technical game modes and the night games are bloody fantastic! Another big point is they respect the sites they book as they spend hours and hours ensuring the area is cleaned and some players stay behind and help out aswell purely because of the amount of effort they put into the events, how friendly they are etc. Can't recomend them enough

Chris Barrett


2019-12-27

Fantastic Magfed events at amazing locations around the UK and abroad. Prior to the event alot of time goes into finding places to play and preparing for the event. It shows in the quality of the events????

Richard Widenbar


2019-12-27

I have played at a lot of OMG events over the last few years and would highly recommend you give them a try, if you play COD or Rainbow Siege then these are the events for you, you can play CQB or snipe from the back there is always something for everyone. The sites we played at are some of the best military sites in the U.K. A lot of teams play at these events and they are all friendly and willing to give help and advise if you need it.

Neil Kilburn


2019-12-27
airsoft
Corporate Team
Building
Looking for a cool, thrilling and impressive solution for your corporate event? We are happy to introduce you an interesting alternative to routine meetings and typical parties.
It is an adventurous, fun, and exciting way to capture everyone's interest. Airsoft is appropriate for all family or teambuilding event. It's full of action-packed excitement and it sure leaves good memories.
BOOK YOUR EVENT
We look forward to hearing from you and
reserving your event today!